See on Scoop.it – Pensamientos Alternados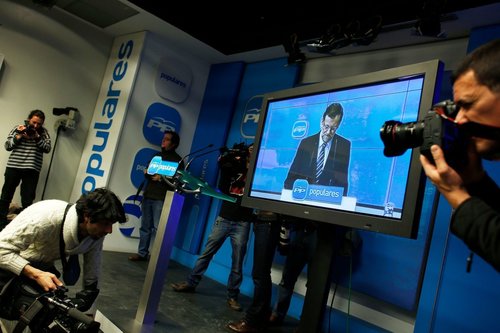 MADRID — Prime Minister Mariano Rajoy of Spain pledged on Saturday to provide "complete transparency" about his own financial assets and those of other politicians in his party to refute what he described as "apocryphal" documents showing that he and others had received regular payouts from a secret parallel account maintained by the party.
Vía @Mr_Rockmantico: http://paper.li/Mr_Rockmantico
Aristonico Belargio's insight:
Absolute non-sense: when he has implemente just the opposite of his electoral promises, when some of the members of his own party have recognized the papers, when, cowardly, gives a press conference from the next room via close circuit screen and without possibility for the press to raise any question.
Spain does not deserve such an insult.
See on www.nytimes.com